About Us
Bombela Operating Company (Pty) Ltd operates and maintains transportation systems, including the Gautrain, an integrated public transport system for the residents of Gauteng. The 160 km per hour high-speed Gautrain is fully integrated into a network of buses and midibuses to complement the efficiency of delivering a world-class transport system.
Bombela Operating Company won the African Transport Operator of the Year Award at Africarail 2017, an annual event bringing together the major players in Africa's transportation sector.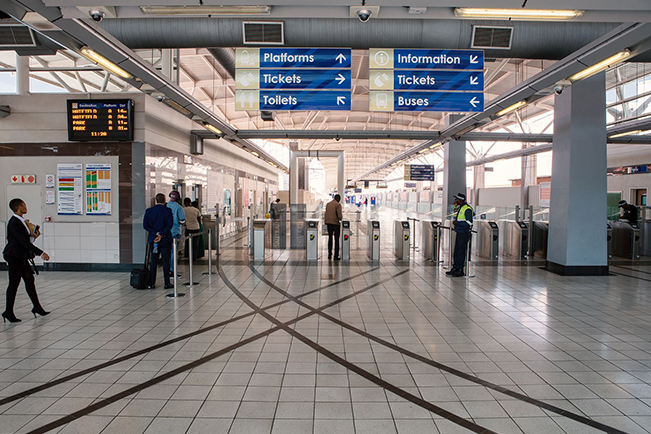 Vision
To be the Preferred Operator and Maintainer of the Gautrain systems now and beyond with world class customer satisfaction and safety performance.
Mission
The BOC mission statement defined below supports our vision and summarises our daily actions towards the achievement of our vision:
Moving our customers daily by means of trains, buses, and midibuses in a safe and environmentally responsible manner.
Consistently meeting & exceeding our contractual obligations.
Positively impacting communities around our operations.
Objectives
As a holder of the Gautrain Rapid Rail Link contract, BOC has crafted the set objectives which are an outward expression of our intentions to meet and exceed the contractual and legislative requirements which shape our business.
As an African transport operator, mainly focusing on Operation and Maintenance, we are continuously aiming to maintain this achievement whilst increasing our market share, operating efficiently and profitably.